Samsung has released a universal usb driver software on Windows for all Samsung devices.
How to install Samsung USB drivers on win7
1. Download Samsung USB driver on Windows.

The file downloaded should be a zip file. You need to extract it.
2. Locate the file and extract it on your computer.

3. Find the application and click to install it.

4. Click "Run" when a security warning window pop up and continue the operation as instructed.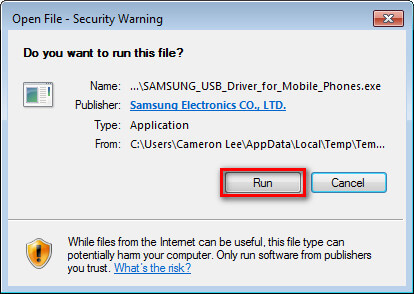 5. Driver Installed successfully.

Windows will notify you when it finishes successfully installing a device.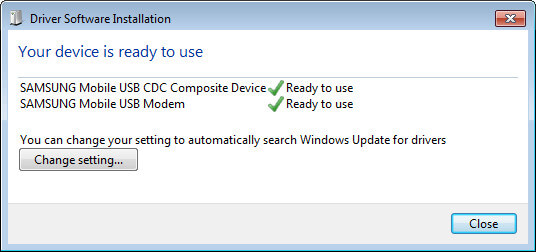 After installation is complete, check the information that came with your device to see if you need to install any additional software.
Troubleshoot
If something went wrong and your device still cannot be recognized by Windows. You should:
Uninstall any previously installed USB Drivers for Samsung phones.
Restart your computer.
Re-install the driver.
Restart your computer after the installation.